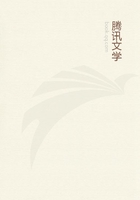 上QQ阅读APP,新人免费读10天
新人需设备和账号都为新
第124章
And baby did his level best to say it for he was very intelligent for eleven months everyone said and big for his age and the picture of health, a perfect little bunch of love, and he would certainly turn out to be something great, they said.
-- Hajajajahaja.
Cissy wiped his little mouth with the dribbling bib and wanted him to sit up properly, and say pa pa pa but when she undid the strap she cried out, holy saint Denis, that he was possing wet and to double the half blanket the other way under him. Of course his infant majesty was most obstreperous at such toilet formalities and he let everyone know it:
-- Habaa baaaahabaaa baaaa.
And two great big lovely big tears coursing down his cheeks. It was all no use soothering him with no, nono, baby, no and telling him about the geegee and where was the puffpuff but Ciss, always readywitted, gave him in his mouth the teat of the suckingbottle and the young heathen was quickly appeased.
Gerty wished to goodness they would take their squalling baby home out of that and not get on her nerves no hour to be out and the little brats of twins. She gazed out towards the distant sea. It was like the paintings that man used to do on the pavement with all the coloured chalks and such a pity too leaving them there to be all blotted out, the evening and the clouds coming out and the Bailey light on Howth and to hear the music like that and the perfume of those incense they burned in the church like a kind of waft. And while she gazed her heart went pitapat. Yes, it was her he was looking at and there was meaning in his look. His eyes burned into her as though they would search her through and through, read her very soul. Wonderful eyes they were, superbly expressive, but could you trust them? People were so queer. She could see at once by his dark eyes and his pale intellectual face that he was a foreigner, the image of the photo she had of Martin Harvey, the matinée idol, only for the moustache which she preferred because she wasn't stagestruck like Winny Rippingham that wanted they two to always dress the same on account of a play but she could not see whether he had an aquiline nose or a slightly retmussé from where he was sitting. He was in deep mourning, she could see that, and the story of a haunting sorrow was written on his face. She would have given worlds to know what it was. He was looking up so intently, so still and he saw her kick the ball and perhaps he could see the bright steel buckles of her shoes if she swung them like that thoughtfully with the toes down. She was glad that something told her to put on the transparent stockings thinking Reggy Wylie might be out but that was far away. Here was that of which she had so often dreamed. It was he who mattered and there was joy on her face because she wanted him because she felt instinctively that he was like no-one else. The very heart of the girlwoman went out to him, her dreamhusband, because she knew on the instant it was him. If he had suffered, more sinned against than sinning, or even, even, if he had been himself a sinner, a wicked man, she cared not. Even if he was a protestant or methodist she could convert him easily if he truly loved her. There were wounds that wanted healing with heartbalm. She was a womanly woman not like other flighty girls, unfeminine, he had known, those cyclists showing off what they hadn't got and she just yearned to know all, to forgive all if she could make him fall in love with her, make him forget the memory of the past. Then mayhap he would embrace her gently, like a real man, crushing her soft body to him, and love her, his ownest girlie, for herself alone.
Refuge of sinners. Comfortress of the afflicted. Ora pro nobis. Well has it been said that whosoever prays to her with faith and constancy can never be lost or cast away: and fitly is she too a haven of refuge for the afflicted because of the seven dolours which transpierced her own heart. Gerty could picture the whole scene in the church, the stained glass windows lighted up, the candles, the flowers and the blue banners of the blessed Virgin's sodality and Father Conroy was helping Canon O'Hanlon at the altar, carrying things in and out with his eyes cast down. He looked almost a saint and his confession-box was so quiet and clean and dark and his hands were just like white wax and if ever she became a Dominican nun in their white habit perhaps he might come to the convent for the novena of Saint Dominic. He told her that time when she told him about that in confession crimsoning up to the roots of her hair for fear he could see, not to be troubled because that was only the voice of nature and we were all subject to nature s laws, he said, in this life and that that was no sin because that came from the nature of woman instituted by God, he said, and that Our Blessed Lady herself said to the archangel Gabriel be it done unto me according to Thy Word. He was so kind and holy and often and often she thought and thought could she work a ruched teacosy with embroidered floral design for him as a present or a clock but they had a clock she noticed on the mantelpiece white and gold with a canary bird that came out of a little house to tell the time the day she went there about the flowers for the forty hours' adoration because it was hard to know what sort of a present to give or perhaps an album of illuminated views of Dublin or some place.
The exasperating little brats of twins began to quarrel again and Jacky threw the ball out towards the sea and they both ran after it. Little monkeys common as ditchwater. Someone ought to take them and give them a good hiding for themselves to keep them in their places, the both of them. And Cissy and Edy shouted after them to come back because they were afraid the tide might come in on them and be drowned.
-- Jacky! Tommy! James Joyce
作家的话