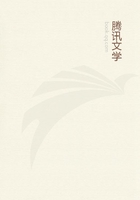 上QQ阅读APP,新人免费读10天
新人需设备和账号都为新
第44章 Which treats of the obsequies of my Lord of Dunsta
"I have been gazed at all my life,"my lady answered;"I scarce take note of it."On their arrival at home they met with fitting welcome and reverence.The doors of the town house were thrown open wide,and in the hall the servants stood in line,the housekeeper at the head with her keys at her girdle,the little jet-black negro page grinning beneath his turban with joy to see his lady again,he worshipping her as a sort of fetich,after the manner of his race.
'Twas his duty to take heed to the pet dogs,and he stood holding by their little silver chains a smart-faced pug and a pretty spaniel.
His lady stopped a moment to pat them and to speak to him a word of praise of their condition;and being so favoured,he spoke also,rolling his eyes in his delight at finding somewhat to impart.
"Yesterday,ladyship,when I took them out,"he said,"a gentleman marked them,knowing whose they were.He asked me when my lady came again to town,and I answered him to-day.'Twas the fair gentleman in his own hair.""'Twas Sir John Oxon,your ladyship,"said the lacquey nearest to him.
Her ladyship left caressing her spaniel and stood upright.Little Nero was frightened,fearing she was angered;she stood so straight and tall,but she said nothing and passed on.
At the top of the staircase she turned to Mistress Anne with a laugh.
"Thy favourite again,Anne,"she said."He means to haunt me,now we are alone.'Tis thee he comes after."  第十三章Wherein a deadly war begins
The town and the World of Fashion greeted her on her return with open arms.Those who looked on when she bent the knee to kiss the hand of Royalty at the next drawing-room,whispered among themselves that bereavement had not dimmed her charms,which were even more radiant than they had been at her presentation on her marriage,and that the mind of no man or woman could dwell on aught as mournful as widowhood in connection with her,or,indeed,could think of anything but her brilliant beauty.'Twas as if from this time she was launched into a new life.Being rich,of high rank,and no longer an unmarried woman,her position had a dignity and freedom which there was no creature but might have envied.As the wife of Dunstanwolde she had been the fashion,and adored by all who dared adore her;but as his widow she was surrounded and besieged.Afortune,a toast,a wit,and a beauty,she combined all the things either man or woman could desire to attach themselves to the train of;and had her air been less regal,and her wit less keen of edge,she would have been so beset by flatterers and toadies that life would have been burdensome.But this she would not have,and was swift enough to detect the man whose debts drove him to the expedient of daring to privately think of the usefulness of her fortune,or the woman who manoeuvred to gain reputation or success by means of her position and power.
"They would be about me like vultures if I were weak fool enough to let them,"she said to Anne."They cringe and grovel like spaniels,and flatter till 'tis like to make one sick.'Tis always so with toadies;they have not the wit to see that their flattery is an insolence,since it supposes adulation so rare that one may be moved by it.The men with empty pockets would marry me,forsooth,and the women be dragged into company clinging to my petticoats.But they are learning.I do not shrink from giving them sharp lessons."This she did without mercy,and in time cleared herself of hangers-on,so that her banquets and assemblies were the most distinguished of the time,and the men who paid their court to her were of such place and fortune that their worship could but be disinterested.
Among the earliest to wait upon her was his Grace of Osmonde,who found her one day alone,save for the presence of Mistress Anne,whom she kept often with her.When the lacquey announced him,Anne,who sat upon the same seat with her,felt her slightly start,and looking up,saw in her countenance a thing she had never beheld before,nor had indeed ever dreamed of beholding.It was a strange,sweet crimson which flowed over her face,and seemed to give a wondrous deepness to her lovely orbs.She rose as a queen might have risen had a king come to her,but never had there been such pulsing softness in her look before.'Twas in some curious fashion like the look of a girl;and,in sooth,she was but a girl in years,but so different to all others of her age,and had lived so singular a life,that no one ever thought of her but as a woman,or would have deemed it aught but folly to credit her with any tender emotion or blushing warmth girlhood might be allowed.
His Grace was as courtly of bearing as he had ever been.He stayed not long,and during his visit conversed but on such subjects as a kinsman may graciously touch upon;but Anne noted in him a new look also,though she could scarce have told what it might be.She thought that he looked happier,and her fancy was that some burden had fallen from him.
Before he went away he bent low and long over Clorinda's hand,pressing his lips to it with a tenderness which strove not to conceal itself.And the hand was not withdrawn,her ladyship standing in sweet yielding,the tender crimson trembling on her cheek.Anne herself trembled,watching her new,strange loveliness with a sense of fascination;she could scarce withdraw her eyes,it seemed so as if the woman had been reborn.
"Your Grace will come to us again,"my lady said,in a soft voice.
"We are two lonely women,"with her radiant compelling smile,"and need your kindly countenancing."His eyes dwelt deep in hers as he answered,and there was a flush upon his own cheek,man and warrior though he was.
"If I might come as often as I would,"he said,"I should be at your door,perhaps,with too great frequency.""Nay,your Grace,"she answered."Come as often as WE would--and see who wearies first.'Twill not be ourselves."He kissed her hand again,and this time 'twas passionately,and when he left her presence it was with a look of radiance on his noble face,and with the bearing of a king new crowned. Frances Hodgson Burnett
作家的话