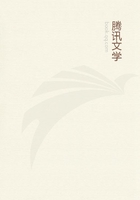 上QQ阅读APP,新人免费读10天
新人需设备和账号都为新
第10章 CHAPTER III COLLEVILLE(1)
Thuillier had entered the ministry of finance as supernumerary at the same time as Colleville, who has been mentioned already as his intimate friend. In opposition to the well-regulated, gloomy household of Thuillier, social nature had provided that of Colleville; and if it is impossible not to remark that this fortuitous contrast was scarcely moral, we must add that, before deciding that point, it would be well to wait for the end of this drama, unfortunately too true, for which the present historian is not responsible.
Colleville was the only son of a talented musician, formerly first violin at the Opera under Francoeur and Rebel, who related, at least six times a month during his lifetime, anecdotes concerning the representations of the "Village Seer"; and mimicked Jean-Jacques Rousseau, taking him off to perfection. Colleville and Thuillier were inseparable friends; they had no secrets from each other, and their friendship, begun at fifteen years of age, had never known a cloud up to the year 1839. The former was one of those employees who are called, in the government offices, pluralists. These clerks are remarkable for their industry. Colleville, a good musician, owed to the name and influence of his father a situation as first clarionet at the Opera-Comique, and so long as he was a bachelor, Colleville, who was rather richer than Thuillier, shared his means with his friend.
But, unlike Thuillier, Colleville married for love a Mademoiselle Flavie, the natural daughter of a celebrated danseuse at the Opera;her reputed father being a certain du Bourguier, one of the richest contractors of the day. In style and origin, Flavie was apparently destined for a melancholy career, when Colleville, often sent to her mother's apartments, fell in love with her and married her. Prince Galathionne, who at that time was "protecting" the danseuse, then approaching the end of her brilliant career, gave Flavie a "dot" of twenty thousand francs, to which her mother added a magnificent trousseau. Other friends and opera-comrades sent jewels and silver-ware, so that the Colleville household was far richer in superfluities than in capital. Flavie, brought up in opulence, began her married life in a charming apartment, furnished by her mother's upholsterer, where the young wife, who was full of taste for art and for artists, and possessed a certain elegance, ruled, a queen.
Madame Colleville was pretty and piquant, clever, gay, and graceful;to express her in one sentence,--a charming creature. Her mother, the danseuse, now forty-three years old, retired from the stage and went to live in the country,--thus depriving her daughter of the resources derived from her wasteful extravagance. Madame Colleville kept a very agreeable but extremely free and easy household. From 1816 to 1826 she had five children. Colleville, a musician in the evening, kept the books of a merchant from seven to nine in the morning, and by ten o'clock he was at his ministry. Thus, by blowing into a bit of wood by night, and writing double-entry accounts in the early morning, he managed to eke out his earnings to seven or eight thousand francs a year.
Madame Colleville played the part of a "comme il faut" woman; she received on Wednesdays, gave a concert once a month and a dinner every fortnight. She never saw Colleville except at dinner and at night, when he returned about twelve o'clock, at which hour she was frequently not at home herself. She went to the theatres, where boxes were sometimes given to her; and she would send word to Colleville to come and fetch her from such or such a house, where she was supping and dancing. At her own house, guests found excellent cheer, and her society, though rather mixed, was very amusing; she received and welcomed actresses, artists, men of letters, and a few rich men.
Madame Colleville's elegance was on a par with that of Tullia, the leading prima-donna, with whom she was intimate; but though the Collevilles encroached on their capital and were often in difficulty by the end of the month, Flavie was never in debt.
Colleville was very happy; he still loved his wife, and he made himself her best friend. Always received by her with affectionate smiles and sympathetic pleasure, he yielded readily to the irresistible grace of her manners. The vehement activity with which he pursued his three avocations was a part of his natural character and temperament. He was a fine stout man, ruddy, jovial, extravagant, and full of ideas. In ten years there was never a quarrel in his household. Among business men he was looked upon, in common with all artists, as a scatter-brained fellow; and superficial persons thought that the constant hurry of this hard worker was only the restless coming and going of a busybody.
Colleville had the sense to seem stupid; he boasted of his family happiness, and gave himself unheard-of trouble in making anagrams, in order at times to seem absorbed in that passion. The government clerks of his division at the ministry, the office directors, and even the heads of divisions came to his concerts; now and then he quietly bestowed upon them opera tickets, when he needed some extra indulgence on account of his frequent absence. Rehearsals took half the time that he ought to have been at his desk; but the musical knowledge his father had bequeathed to him was sufficiently genuine and well-grounded to excuse him from all but final rehearsals. Thanks to Madame Colleville's intimacies, both the theatre and the ministry lent themselves kindly to the needs of this industrious pluralist, who, moreover, was bringing up, with great care, a youth, warmly recommended to him by his wife, a future great musician, who sometimes took his place in the orchestra with a promise of eventually succeeding him. In fact, about the year 1827 this young man became the first clarionet when Colleville resigned his position. Honore de Balzac
作家的话