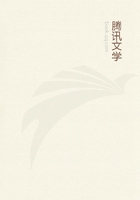 上QQ阅读APP,新人免费读10天
新人需设备和账号都为新
第47章
Once before he had made plans for her marriage only to regret them later; he hoped that he had made no mistake this time, but he realized that it had scarcely been fair to Virginia to promise her to his assistant without first obtaining her consent.Yet a promise was a promise, and, again, was it not true that but for von Horn she would have been dead or worse than dead in a short time had she not been rescued from the clutches of the soulless Bulan? Thus did the old man justify his action, and clinch the determination that he had before reached to compel Virginia to wed von Horn should she, from some incomprehensible motive, demur.
Yet he hoped that the girl would make it easy, by accepting voluntarily the man who had saved her life.
Left alone, or as he thought alone, with the girl in the growing shadows of the evening, von Horn thought the moment propitious for renewing his suit.He did not consider the natives squatting about them as of sufficient consequence to consider, since they would not understand the language in which he addressed Virginia, and in the dusk he failed to note that Sing squatted with the Dyaks, close behind them.
"Virginia," he commenced, after an interval of silence, "often before have I broached the subject nearest to my heart, yet never have you given me much encouragement.
Can you not feel for the man who would gladly give his life for you, sufficient affection to permit you to make him the happiest man in the world? I do not ask for all your love at first--that will come later.
Just give me the right to cherish and protect you.
Say that you will be my wife, Virginia, and we need have no more fears that the strange vagaries of your father's mind can ever again jeopardize your life or your happiness as they have in the past.""I feel that I owe you my life," replied the girl in a quiet voice, "and while I am now positive that my father has entirely regained his sanity, and looks with as great abhorrence upon the terrible fate he planned for me as I myself, I cannot forget the debt of gratitude which belongs to you.
"At the same time I do not wish to be the means of making you unhappy, as surely would be the result were I to marry you without love.Let us wait until I know myself better.
Though you have spoken to me of the matter before, I realize now that I never have made any effort to determine whether or not I really can love you.
There is time enough before we reach civilization, if ever we are fortunate enough to do so at all.
Will you not be as generous as you are brave, and give me a few days before I must make you a final answer?"With Professor Maxon's solemn promise to insure his ultimate success von Horn was very gentle and gracious in deferring to the girl's wishes.The girl for her part could not put from her mind the disappointment she had felt when she discovered that her rescuer was von Horn, and not the handsome young giant whom she had been positive was in close pursuit of her abductors.
When Number Thirteen had been mentioned she had always pictured him as a hideous monster, similar to the creature that had seized her in the jungle beside the encampment that first day she had seen the mysterious stranger, of whom she could obtain no information either from her father or von Horn.When she had recently insisted that the same man had been at the head of her father's creatures in an attempt to rescue her, both von Horn and Professor Maxon scoffed at the idea, until at last she was convinced that the fright and the firelight had conspired to conjure in her brain the likeness of one who was linked by memory to another time of danger and despair.
Virginia could not understand why it was that the face of the stranger persisted in obtruding itself in her memory.
That the man was unusually good looking was undeniable, but she had known many good looking men, nor was she especially impressionable to mere superficial beauty.
No words had passed between them on the occasion of their first meeting, so it could have been nothing that he said which caused the memory of him to cling so tenaciously in her mind.
What was it then? Was it the memory of the moments that she had lain in his strong arms--was it the shadow of the sweet, warm glow that had suffused her as his eyes had caught hers upon his face?
The thing was tantalizing--it was annoying.The girl blushed in mortification at the very thought that she could cling so resolutely to the memory of a total stranger, and--still greater humiliation--long in the secret depths of her soul to see him again.
She was angry with herself, but the more she tried to forget the young giant who had come into her life for so brief an instant, the more she speculated upon his identity and the strange fate that had brought him to their little, savage island only to snatch him away again as mysteriously as he had come, the less was the approval with which she looked upon the suit of Doctor von Horn.
Von Horn had left her, and strolled down to the river.
Finally Virginia arose to seek the crude couch which had been spread for her in one of the sleeping rooms of the long-house.As she passed a group of natives squatted nearby one of the number arose and approached her, and as she halted, half in fright, a low voice whispered:
"Lookee out, Linee, dloctor Hornee velly bad man.""Why, Sing!" exclaimed Virginia."What in the world do you mean by saying such a thing as that?""Never mind, Linee; you always good to old Sing.
Sing no likee see you sadee.Dloctor Hornee velly bad man, las allee," and without another word the Chinaman turned and walked away. Edgar Rice Burroughs
作家的话