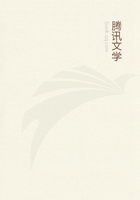 上QQ阅读APP,新人免费读10天
新人需设备和账号都为新
第98章
Seven days glided away, every one marking its course by the henceforth rapid alteration of Edgar Linton's state.The havoc that months had previously wrought was now emulated by the inroads of hours.Catherine, we would fain have deluded yet: but her own quick spirit refused to delude her: it divined in secret, and brooded on the dreadful probability, gradually ripening into certainty.She had not the heart to mention her ride, when Thursday came round; I mentioned it for her, and obtained permission to order her out of doors: for the library, where her father stopped a short time daily--the brief period he could bear to sit up--and his chamber, had become her whole world.She grudged each moment that did not find her bending over his pillow, or seated by his side: Her countenance grew wan with watching and sorrow, and my master gladly dismissed her to what he flattered himself would be a happy change of scene and society; drawing comfort from the hope that she would not now be left entirely alone after his death.
He had a fixed idea, I guessed by several observations he let fall, that, as his nephew resembled him in person, he would resemble him in mind; for Linton's letters bore few or no indications of his defective character.And I, through pardonable weakness, refrained from correcting the error; asking myself what good there would be in disturbing his last moments with information that he had neither power nor opportunity to turn to account.
We deferred our excursion till the afternoon; a golden afternoon of August: every breath from the hills so full of life, that it seemed whoever respired it, though dying, might revive.Catherine's face was just like the landscape--shadows and sunshine flitting over it in rapid succession;but the shadows rested longer, and the sunshine was more transient; and her poor little heart reproached itself for even that passing forgetfulness of its cares.
We discerned Linton watching at the same spot he had selected before.My young mistress alighted, and told me that, as she was resolved to stay a very little while, I had better hold the pony and remain on horseback;but I dissented: I wouldn't risk losing sight of the charge committed to me a minute; so we climbed the slope of heath together.Master Heathcliff received us with greater animation on this occasion: not the animation of high spirits though, nor yet of joy; it looked more like fear.
`It is late!' he said, speaking short and with difficulty.`Is not your father very ill? I thought you wouldn't come.'
`Why won't you be candid?' cried Catherine, swallowing her greeting.`Why cannot you say at once you don't want me? It is strange, Linton, that for the second time you have brought me here on purpose, apparently, to distress us both, and for no reason besides!'
Linton shivered, and glanced at her, half supplicating, half ashamed;but his cousin's patience was not sufficient to endure this enigmatical behaviour.
`My father is very ill,' she said; `and why am I called from his bedside? Why didn't you send to absolve me from my promise, when'' you wished I wouldn't keep it? Come! I desire an explanation: playing and trifling are completely banished out of my mind; and I can't dance attendance on your affectations now!'
`My affectations!' he murmured; `what are they? For Heaven's sake, Catherine, don't look so angry! Despise me as much as you please; I am a worthless, cowardly wretch: I can't be scorned enough; but I'm too mean for your anger.Hate my father, and spare me for contempt.'
`Nonsense!' cried Catherine, in a passion.`Foolish, silly boy!
And there! he trembles, as if I were really going to touch him! You needn't bespeak contempt, Linton: anybody will have it spontaneously at your service.
Get off! I shall return home: it is folly dragging you from the hearthstone, and pretending--what do we pretend? Let go my frock! If I pitied you for crying and looking so very frightened, you should spurn such pity.Ellen, tell him how disgraceful this conduct is.Rise, and don't degrade yourself into an abject reptile-- don't!'
With streaming face and an expression of agony, Linton had thrown his nerveless frame along the ground: he seemed convulsed with exquisite terror.
`Oh!' he sobbed, `I cannot bear it! Catherine, Catherine, I'm a traitor, too, and I dare not tell you! But leave me, and I shall be killed! Dear Catherine, my life is in your hands: and you have said you loved me, and if you did, it wouldn't harm you.You'll not go, then? kind, sweet, good Catherine! And perhaps you will consent--and he'll let me die with you!'
My young lady, on witnessing his intense anguish, stooped to raise him.The old feeling of indulgent tenderness overcame her vexation, and she grew thoroughly moved and alarmed.
`Consent to what?' she asked.`To stay? Tell me the meaning of this strange talk, and I will.You contradict your own words, and distract me! Be calm and frank, and confess at once all that weighs on your heart.
You wouldn't injure me, Linton, would you? You wouldn't let any enemy hurt me, if you could prevent it? I'll believe you are a coward for yourself, but not a cowardly betrayer of your best friend.'
`But my father threatened me,' gasped the boy, clasping his attenuated fingers, `and I dread him--I dread him! I dare not tell!'
`Oh, well!' said Catherine, with scornful compassion, `keep your secret: I'm no coward.Save yourself; I'm not afraid!' Emily Bronte
作家的话