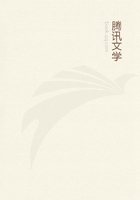 上QQ阅读APP,新人免费读10天
新人需设备和账号都为新
第56章
Sir Richard.--What a plague of a pragmatical sea-lawyer have we here? And I doubt not, thou hypocrite, that though thou wilt call the negroes' black skin Satan's livery, when it serves thy turn to steal them, thou wilt find out sables to be Heaven's livery every Sunday, and up with a godly howl unless a parson shall preach in a black gown, Geneva fashion.Out upon thee! Go on with thy tale, lest thou finish thy sermon at Launceston after all.
Yeo.--The Lord's people were always a reviled people and a persecuted people: but I will go forward, sir; for Heaven forbid but that I should declare what God has done for me.For till lately, from my youth up, I was given over to all wretchlessness and unclean living, and was by nature a child of the devil, and to every good work reprobate, even as others.
Sir Richard.--Hark to his "even as others"! Thou new-whelped Pharisee, canst not confess thine own villainies without making out others as bad as thyself, and so thyself no worse than others? Ionly hope that thou hast shown none of thy devil's doings to Mr.
Oxenham.
Yeo.--On the word of a Christian man, sir, as I said before, I kept true faith with him, and would have been a better friend to him, sir, what is more, than ever he was to himself.
Sir Richard.--Alas! that might easily be.
Yeo.--I think, sir, and will make good against any man, that Mr.
Oxenham was a noble and valiant gentleman; true of his word, stout of his sword, skilful by sea and land, and worthy to have been Lord High Admiral of England (saving your worship's presence), but that through two great sins, wrath and avarice, he was cast away miserably or ever his soul was brought to the knowledge of the truth.Ah, sir, he was a captain worth sailing under!
And Yeo heaved a deep sigh.
Sir Richard.--Steady, steady, good fellow! If thou wouldst quit preaching, thou art no fool after all.But tell us the story without more bush-beating.
So at last Yeo settled himself to his tale:--"Well, sirs, I went, as Mr.Leigh knows, to Nombre de Dios, with Mr.Drake and Mr.Oxenham, in 1572, where what we saw and did, your worship, I suppose, knows as well as I; and there was, as you've heard maybe, a covenant between Mr.Oxenham and Mr.Drake to sail the South Seas together, which they made, your worship, in my hearing, under the tree over Panama.For when Mr.Drake came down from the tree, after seeing the sea afar off, Mr.Oxenham and Iwent up and saw it too; and when we came down, Drake says, 'John, Ihave made a vow to God that I will sail that water, if I live and God gives me grace;' which he had done, sir, upon his bended knees, like a godly man as he always was, and would I had taken after him!
and Mr.O.says, 'I am with you, Drake, to live or die, and I think I know some one there already, so we shall not be quite among strangers;' and laughed withal.Well, sirs, that voyage, as you know, never came off, because Captain Drake was fighting in Ireland; so Mr.Oxenham, who must be up and doing, sailed for himself, and I, who loved him, God knows, like a brother (saving the difference in our ranks), helped him to get the crew together, and went as his gunner.That was in 1575; as you know, he had a 140-ton ship, sir, and seventy men out of Plymouth and Fowey and Dartmouth, and many of them old hands of Drake's, beside a dozen or so from Bideford that I picked up when I saw young Master here.""Thank God that you did not pick me up too.""Amen, amen!" said Yeo, clasping his hands on his breast."Those seventy men, sir,--seventy gallant men, sir, with every one of them an immortal soul within him,--where are they now? Gone, like the spray!" And he swept his hands abroad with a wild and solemn gesture."And their blood is upon my head!"Both Sir Richard and Amyas began to suspect that the man's brain was not altogether sound.
"God forbid, my man," said the knight, kindly.
"Thirteen men I persuaded to join in Bideford town, beside William Penberthy of Marazion, my good comrade.And what if it be said to me at the day of judgment, 'Salvation Yeo, where are those fourteen whom thou didst tempt to their deaths by covetousness and lust of gold?' Not that I was alone in my sin, if the truth must be told.
For all the way out Mr.Oxenham was making loud speech, after his pleasant way, that he would make all their fortunes, and take them to such a Paradise, that they should have no lust to come home again.And I--God knows why--for every one boast of his would make two, even to lying and empty fables, and anything to keep up the men's hearts.For I had really persuaded myself that we should all find treasures beyond Solomon his temple, and Mr.Oxenham would surely show us how to conquer some golden city or discover some island all made of precious stones.And one day, as the captain and I were talking after our fashion, I said, 'And you shall be our king, captain.' To which he, 'If I be, I shall not be long without a queen, and that no Indian one either.' And after that he often jested about the Spanish ladies, saying that none could show us the way to their hearts better than he.Which speeches I took no count of then, sirs: but after I minded them, whether I would or not.
Well, sirs, we came to the shore of New Spain, near to the old place--that's Nombre de Dios; and there Mr.Oxenham went ashore into the woods with a boat's crew, to find the negroes who helped us three years before.Those are the Cimaroons, gentles, negro slaves who have fled from those devils incarnate, their Spanish masters, and live wild, like the beasts that perish; men of great stature, sirs, and fierce as wolves in the onslaught, but poor jabbering mazed fellows if they be but a bit dismayed: and have many Indian women with them, who take to these negroes a deal better than to their own kin, which breeds war enough, as you may guess. Charles Kingsley
作家的话