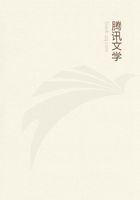 上QQ阅读APP,新人免费读10天
新人需设备和账号都为新
第41章
`I daresay you have the social revolutionary jargon by heart well enough,'
he said, contemptuously.` Vox et...You haven't ever studied Latin - have you?'
`No', growled Mr Verloc.`You did not expect me to know it.I belong to the million.Who knows Latin? Only a few hundred imbeciles who aren't fit to take care of themselves.'
For some thirty seconds longer Mr Vladimir studied in the mirror the fleshy profile, the gross bulk, of the man behind him.And at the same time he had the advantage of seeing his own face, clean-shaved and round, rosy about the gills, and with the thin, sensitive lips formed exactly for the utterance of those delicate witticisms which had made him such a favourite in the very highest society.Then he turned, and advanced into the room with such determination that the very ends of his quaintly old-fashioned bow necktie seemed to bristle with unspeakable menaces.The movement was so swift and fierce that Mr Verloc, casting an oblique glance, quailed inwardly.`Aha! You dare be impudent,' Mr Vladimir began, with an amazingly guttural intonation not only utterly un-English, but absolutely un-European, and startling even to Mr Verloc's experience of cosmopolitan slums.`You dare! Well, I am going to speak English to you.Voice won't do.We have no use for your voice.We don't want a voice.We want facts - startling facts - damn you,' he added, with a sort of ferocious discretion, right into Mr Verloc's face.
`Don't you try to come over me with your Hyperborean manners.' Mr Verloc defended himself, huskily, looking at the carpet.At this his interlocutor, smiling mockingly above the bristling bow of his necktie, switched the conversation into French.
`You give yourself for an agent provocateur.The proper business of an agent provocateur is to provoke.As far as I can judge from your record kept here, you have done nothing to earn your money for the last three years.'
`Nothing!' exclaimed Verloc, stirring not a limb, and not raising his eyes, bat with the note of sincere feeling in his tone.`I have several times prevented what might have been--'
`There is a proverb in this country which says prevention is better than cure,' interrupted Mr Vladimir, throwing himself into the armchair.
`It is stupid in a general way.There is no end to prevention.But it is characteristic.They dislike finality in this country.Don't you be too English.And in this particular instance, don't be absurd.The evil is already here.We don't want prevention - we want cure.'
He paused, turned to the desk, and turning over some papers lying there, spoke in a changed, business-like tone, without looking at Mr Verloc.
`You know, of course, of the International Conference assembled in Milan?'
Mr Verloc intimated hoarsely that he was in the habit of reading the daily papers.To a further question his answer was that, of course, he understood what he read.At this Mr Vladimir, smiling faintly at the documents he was still scanning one after another, murmured `As long as it is not written in Latin, I suppose.
`Or Chinese,' added Mr Verloc, stolidly.
`H'm.Some of your revolutionary friends' effusions are written in a charabia every bit as incomprehensible as Chinese - `Mr Vladimir let fall disdainfully a grey sheet of printed matter.`What are all these leaflets headed F.P., with a hammer, pen, and torch crossed? What does it mean, this F.P.?' Mr Verloc approached the imposing writing-table.
`The Future of the Proletariat.It's a society,' he explained, standing ponderously by the side of the armchair, `not anarchist in principle, but open to all shades of revolutionary opinion.'
`Are you in it?'
`One of the Vice-Presidents,' Mr Verloc breathed out heavily; and the First Secretary of the Embassy raised his head to look at him.
`Then you ought to be ashamed of yourself,' he said, incisively.`Isn't your society capable of anything else but printing this prophetic bosh in blunt type on this filthy paper - eh? Why don't you do something? Look here.I've this matter in hand now, and I tell you plainly that you will have to earn your money.The good old Stott-Wartenheim times are over.
No work, no pay.'
Mr Verloc felt a queer sensation of faintness in his stout legs.He stepped back one pace, and blew his nose loudly.
He was, in truth, startled and alarmed.The rusty London sunshine struggling clear of the London mist shed a lukewarm brightness into the First Secretary's private room: and in the silence Mr Verloc heard against a window-pane the faint buzzing of a fly - his first fly of the year - heralding better than any number of swallows the approach of spring.The useless fussing of that tiny, energetic organism affected unpleasantly this big man threatened in his indolence.
In the pause Mr Vladimir formulated in his mind a series of disparaging remarks concerning Mr Verloc's face and figure.The fellow was unexpectedly vulgar, heavy, and impudently unintelligent.
He looked uncommonly like a master plumber come to present his bill.The First Secretary of the Embassy, from his occasional excursions into the field of American humour, had formed a special notion of that class of mechanic as the embodiment of fraudulent laziness and incompetency.
This was then the famous and trusty secret agent, so secret that he was never designated otherwise but by the symbol D in the late Baron Stott-Wartenheim's official, semi-official, and confidential correspondence; the celebrated agent D whose warnings had the power to change the schemes and the dates of royal, imperial, grand-ducal journeys, and sometimes cause them to be put off altogether! This fellow! Joseph Conrad
作家的话