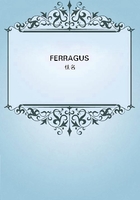 上QQ阅读APP,新人免费读10天
新人需设备和账号都为新
第25章
"No," she said, "the day is too unpleasant to go out."
It was raining in torrents. At half-past two o'clock Monsieur Desmarets reached the Treasury. At four o'clock, as he left the Bourse, he came face to face with Monsieur de Maulincour, who was waiting for him with the nervous pertinacity of hatred and vengeance.
"Monsieur," he said, taking Monsieur Desmarets by the arm, "I have important information to give you. Listen to me. I am too loyal a man to have recourse to anonymous letters with which to trouble your peace of mind; I prefer to speak to you in person. Believe me, if my very life were not concerned, I should not meddle with the private affairs of any household, even if I thought I had the right to do so."
"If what you have to say to me concerns Madame Desmarets," replied Jules, "I request you to be silent, monsieur."
"If I am silent, monsieur, you may before long see Madame Jules on the prisoner's bench at the court of assizes beside a convict. Now, do you wish me to be silent?"
Jules turned pale; but his noble face instantly resumed its calmness, though it was now a false calmness. Drawing the baron under one of the temporary sheds of the Bourse, near which they were standing, he said to him in a voice which concealed his intense inward emotion:--"Monsieur, I will listen to you; but there will be a duel to the death between us if--"
"Oh, to that I consent!" cried Monsieur de Maulincour. "I have the greatest esteem for your character. You speak of death. You are unaware that your wife may have assisted in poisoning me last Saturday night. Yes, monsieur, since then some extraordinary evil has developed in me. My hair appears to distil an inward fever and a deadly languor through my skull; I know who clutched my hair at that ball."
Monsieur de Maulincour then related, without omitting a single fact, his platonic love for Madame Jules, and the details of the affair in the rue Soly which began this narrative. Any one would have listened to him with attention; but Madame Jules' husband had good reason to be more amazed than any other human being. Here his character displayed itself; he was more amazed than overcome. Made a judge, and the judge of an adored woman, he found in his soul the equity of a judge as well as the inflexibility. A lover still, he thought less of his own shattered life than of his wife's life; he listened, not to his own anguish, but to some far-off voice that cried to him, "Clemence cannot lie! Why should she betray you?"
"Monsieur," said the baron, as he ended, "being absolutely certain of having recognized in Monsieur de Funcal the same Ferragus whom the police declared dead, I have put upon his traces an intelligent man.
As I returned that night I remembered, by a fortunate chance, the name of Madame Meynardie, mentioned in that letter of Ida, the presumed mistress of my persecutor. Supplied with this clue, my emissary will soon get to the bottom of this horrible affair; for he is far more able to discover the truth than the police themselves."
"Monsieur," replied Desmarets, "I know not how to thank you for this confidence. You say that you can obtain proofs and witnesses; I shall await them. I shall seek the truth of this strange affair courageously; but you must permit me to doubt everything until the evidence of the facts you state is proved to me. In any case you shall have satisfaction, for, as you will certainly understand, we both require it."
Jules returned home.
"What is the matter, Jules?" asked his wife, when she saw him. "You look so pale you frighten me!"
"The day is cold," he answered, walking with slow steps across the room where all things spoke to him of love and happiness,--that room so calm and peaceful where a deadly storm was gathering.
"Did you go out to-day?" he asked, as though mechanically.
He was impelled to ask the question by the last of a myriad of thoughts which had gathered themselves together into a lucid meditation, though jealousy was actively prompting them.
"No," she answered, in a tone that was falsely candid.
At that instant Jules saw through the open door of the dressing-room the velvet bonnet which his wife wore in the mornings; on it were drops of rain. Jules was a passionate man, but he was also full of delicacy. It was repugnant to him to bring his wife face to face with a lie. When such a situation occurs, all has come to an end forever between certain beings. And yet those drops of rain were like a flash tearing through his brain.
He left the room, went down to the porter's lodge, and said to the porter, after making sure that they were alone:--"Fouguereau, a hundred crowns if you tell me the truth; dismissal if you deceive me; and nothing at all if you ever speak of my question and your answer."
He stopped to examine the man's face, leading him under the window.
Then he continued:--"Did madame go out this morning?"
"Madame went out at a quarter to three, and I think I saw her come in about half an hour ago."
"That is true, upon your honor?"
"Yes, monsieur."
"You will have the money; but if you speak of this, remember, you will lose all."
Jules returned to his wife.
"Clemence," he said, "I find I must put my accounts in order. Do not be offended at the inquiry I am going to make. Have I not given you forty thousand francs since the beginning of the year?"
"More," she said,--"forty-seven."
"Have you spent them?"
"Nearly," she replied. "In the first place, I had to pay several of our last year's bills--"
"I shall never find out anything in this way," thought Jules. "I am not taking the best course." 佚名
作家的话