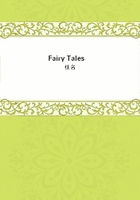 上QQ阅读APP,新人免费读10天
新人需设备和账号都为新
第70章
A great stout man was Palle Dyre. He drank like a sponge. He was like a tub that could never get full; he snored like a whole sty of pigs, and he looked red and bloated.
"He is treacherous and malicious," said Dame Pally Dyre,
Grubbe's daughter. Soon she was weary of her life with him, but that did not make it better.
One day the table was spread, and the dishes grew cold. Palle Dyre was out hunting foxes, and the gracious lady was nowhere to be found. Towards midnight Palle Dyre came home, but Dame Dyre came neither at midnight, nor next morning. She had turned her back upon
Norrebak, and had ridden away without saying good-bye.
It was gray, wet weather; the wind grew cold, and a flight of black screaming birds flew over her head. They were not so homeless as she.
First she journeyed southward, quite down into the German land.
A couple of golden rings with costly stones were turned into money; and then she turned to the east, and then she turned again and went towards the west. She had no food before her eyes, and murmured against everything, even against the good God himself, so wretched was her soul. Soon her body became wretched too, and she was scarcely able
to move a foot. The peewit flew up as she stumbled over the mound of earth where it had built its nest. The bird cried, as it always cried,
"You thief! you thief!" She had never stolen her neighbor's goods; but as a little girl she had caused eggs and young birds to be taken from the trees, and she thought of that now.
From where she lay she could see the sand-dunes. By the seashore lived fishermen; but she could not get so far, she was so ill. The great white sea-mews flew over her head, and screamed as the crows and daws screamed at home in the garden of the manor house. The birds flew quite close to her, and at last it seemed to her as if they became black as crows, and then all was night before her eyes.
When she opened her eyes again, she was being lifted and carried. A great strong man had taken her up in his arms, and she was looking straight into his bearded face. He had a scar over one eye, which seemed to divide the eyebrow into two parts. Weak as she was, he carried her to the ship, where he got a rating for it from the captain.
The next day the ship sailed away. Madame Grubbe had not been put ashore, so she sailed away with it. But she will return, will she not? Yes, but where, and when?
The clerk could tell about this too, and it was not a story which he patched together himself. He had the whole strange history out of an old authentic book, which we ourselves can take out and read. The Danish historian, Ludwig Holberg, who has written so many useful books and merry comedies, from which we can get such a good idea of his times and their people, tells in his letters of Marie
Grubbe, where and how he met her. It is well worth hearing; but for all that, we don't at all forget Poultry Meg, who is sitting cheerful and comfortable in the charming fowl-house.
The ship sailed away with Marie Grubbe. That's where we left off.
Long years went by.
The plague was raging at Copenhagen; it was in the year 1711.
The Queen of Denmark went away to her German home, the King quitted the capital, and everybody who could do so hurried away. The students, even those who had board and lodging gratis, left the city. One of these students, the last who had remained in the free college, at last went away too. It was two o'clock in the morning. He was carrying his knapsack, which was better stacked with books and writings than with clothes. A damp mist hung over the town; not a person was to be seen in the streets; the street-doors around were marked with crosses, as a sign that the plague was within, or that all the inmates were dead. A great wagon rattled past him; the coachman brandished his whip, and the horses flew by at a gallop. The wagon was filled with corpses. The young student kept his hand before his face, and smelt at some strong spirits that he had with him on a sponge in a little brass scent-case. Out of a small tavern in one of the streets there were sounds of singing and of unhallowed laughter, from people who drank the night through to forget that the plague was at their doors, and that they might be put into the wagon as the others had been. The student turned his steps towards the canal at the castle bridge, where a couple of small ships were lying; one of these was weighing anchor, to get away from the plague-stricken city.
"If God spares our lives and grants us a fair wind, we are going to Gronmud, near Falster," said the captain; and he asked the name of the student who wished to go with him.
"Ludwig Holberg," answered the student; and the name sounded like any other. But now there sounds in it one of the proudest names of Denmark; then it was the name of a young, unknown student.
The ship glided past the castle. It was not yet bright day when it was in the open sea. A light wind filled the sails, and the young student sat down with his face turned towards the fresh wind, and went to sleep, which was not exactly the most prudent thing he could have done.
Already on the third day the ship lay by the island of Falster.
"Do you know any one here with whom I could lodge cheaply?"
Holberg asked the captain.
"I should think you would do well to go to the ferry-woman in
Borrehaus," answered the captain. "If you want to be very civil to her, her name is Mother Soren Sorensen Muller. But it may happen that she may fly into a fury if you are too polite to her. The man is in custody for a crime, and that's why she manages the ferry-boat herself- she has fists of her own." 佚名
作家的话