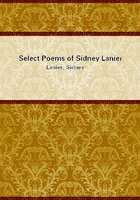 上QQ阅读APP,新人免费读10天
新人需设备和账号都为新
第4章 CHAP. II(2)
for these two are the only reasons, why one man may lawfully do harm to another, which is that we call punishment. In transgressing the law of nature, the offender declares himself to live by another rule than that of reason and common equity, which is that measure God has set to the actions of men, for their mutual security; and so he becomes dangerous to mankind, the tye, which is to secure them from injury and violence, being slighted and broken by him. Which being a trespass against the whole species, and the peace and safety of it, provided for by the law of nature, every man upon this score, by the right he hath to preserve mankind in general, may restrain, or where it is necessary, destroy things noxious to them, and so may bring such evil on any one, who hath transgressed that law, as may make him repent the doing of it, and thereby deter him, and by his example others, from doing the like mischief. And in the case, and upon this ground, EVERY MAN HATH A RIGHT TO PUNISH THE OFFENDER, ANDBE EXECUTIONER OF THE LAW OF NATURE.
Sect. 9. 1 doubt not but this will seem a very strange doctrine to some men: but before they condemn it, I desire them to resolve me, by what right any prince or state can put to death, or punish an alien, for any crime he commits in their country. It is certain their laws, by virtue of any sanction they receive from the promulgated will of the legislative, reach not a stranger: they speak not to him, nor, if they did, is he bound to hearken to them. The legislative authority, by which they are in force over the subjects of that commonwealth, hath no power over him. Those who have the supreme power of making laws in England, France or Holland, are to an Indian, but like the rest of the world, men without authority: and therefore, if by the law of nature every man hath not a power to punish offences against it, as he soberly judges the case to require, Isee not how the magistrates of any community can punish an alien of another country; since, in reference to him, they can have no more power than what every man naturally may have over another.
Sect, 10. Besides the crime which consists in violating the law, and varying from the right rule of reason, whereby a man so far becomes degenerate, and declares himself to quit the principles of human nature, and to be a noxious creature, there is commonly injury done to some person or other, and some other man receives damage by his transgression: in which case he who hath received any damage, has, besides the right of punishment common to him with other men, a particular right to seek reparation from him that has done it: and any other person, who finds it just, may also join with him that is injured, and assist him in recovering from the offender so much as may make satisfaction for the harm he has suffered.
Sect. 11. From these two distinct rights, the one of punishing the crime for restraint, and preventing the like offence, which right of punishing is in every body; the other of taking reparation, which belongs only to the injured party, comes it to pass that the magistrate, who by being magistrate hath the common right of punishing put into his hands, can often, where the public good demands not the execution of the law, remit the punishment of criminal offences by his own authority, but yet cannot remit the satisfaction due to any private man for the damage he has received. That, he who has suffered the damage has a right to demand in his own name, and he alone can remit: the damnified person has this power of appropriating to himself the goods or service of the offender, by right of self-preservation, as every man has a power to punish the crime, to prevent its being committed again, by the right he has of preserving all mankind, and doing all reasonable things he can in order to that end: and thus it is, that every man, in the state of nature, has a power to kill a murderer, both to deter others from doing the like injury, which no reparation can compensate, by the example of the punishment that attends it from every body, and also to secure men from the attempts of a criminal, who having renounced reason, the common rule and measure God hath given to mankind, hath, by the unjust violence and slaughter he hath committed upon one, declared war against all mankind, and therefore may be destroyed as a lion or a tyger, one of those wild savage beasts, with whom men can have no society nor security: and upon this is grounded that great law of nature, Whoso sheddeth man's blood, by man shall his blood be shed. And Cain was so fully convinced, that every one had a right to destroy such a criminal, that after the murder of his brother, he cries out, Every one that findeth me, shall slay me; so plain was it writ in the hearts of all mankind. Lanier, Sidney
作家的话