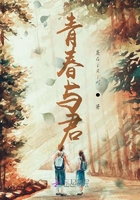 上QQ阅读APP,新人免费读10天
新人需设备和账号都为新
第36章 Do you know
我喜欢
看你的嘴角
听着你的微笑
Do you know I love you?
我走在
晴天里的树林
铺满叶的小道
Do you know I'm following you?
你像那
冬天里的阳光
夏天里的蒲扇
Do you know the beauty you bring me?
你穿着
定制好的汉服
你说
那是你的幸福
Do you know how beautiful you were back then?
Let me walk behind you, silently accompany you through this section of the road.
Maybe you don't know, turn around and there will be a hug.
Take you to the bridge, but slowly do not drink Meng Po soup.
I don't know if you are waiting for me.
You must remember.
I'll always be right behind you.
No matter what's going on.
There will always be a strong arm behind you to fool you.
I'm the end of the red line in your hand.
Did you know that the blue Atlantic Ocean in northern Cuba is the sea of Hemingway's constellation?
Light years away, the deep cosmic world is the sea in Hawking's heart.
And the sea in my heart now has you.
My lady. 小槲枳
作家的话